The Blue Hour | Colombian Emeralds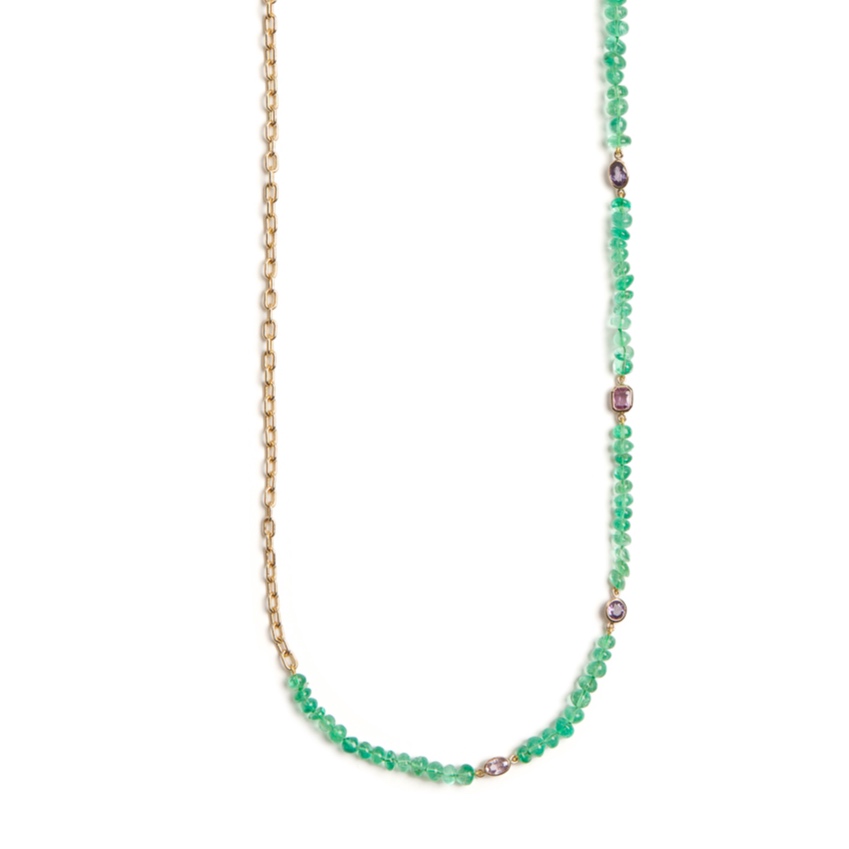 The Blue Hour | Colombian Emeralds
Fine Colombian emeralds beads, pink sapphires with wide bezel on an elongated cable chain.
Emerald beads 81 carats, Sapphires total 3.72 carats
18k Yellow gold
Total length - 33 inches
Contact us for custom sizes.
Delivery
We have limited inventory in our store. If the piece is in stock we can ship immediately, otherwise please allow 2-3 weeks for shipping. Please inquire if there is a greater urgency to the timing of the delivery.
Care Instructions
Each piece of Objet-a jewelry is carefully handcrafted and requires delicate handling. We recommend you remove your jewelry before swimming, bathing and keep away from abrasive cleaning products. Avoid contact with beauty products such as perfume, hairspray or deodorant. You may wipe your jewelry with a polishing cloth, or gently wash with a mild soap and warm water.